THE METALLIZATION PROCESS
By applying small particles of molten metal against a surface that has been adequately prepared with previous sandblasting, a uniform and anti-corrosive layer is obtained. This process is called thermal spray application.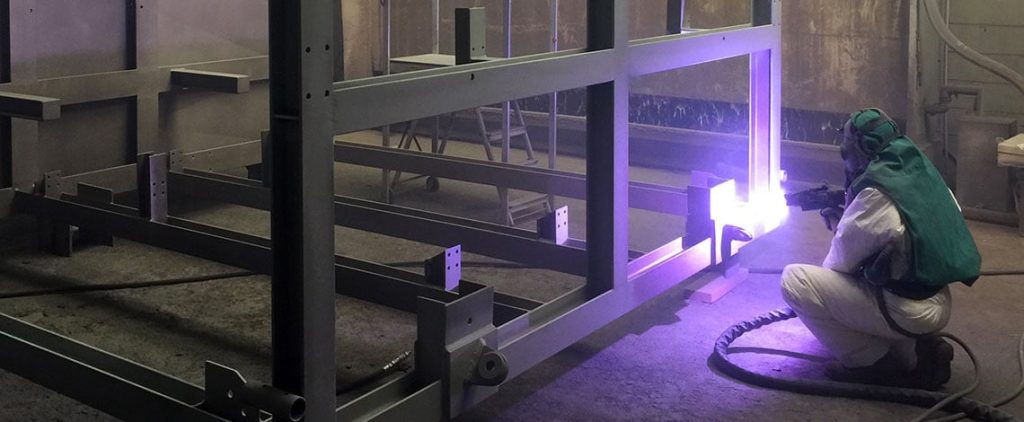 The actual metallization is preceded by a preparatory phase of the surface, already adequately sandblasted, which must be cleaned of any contaminants such as oils, salts and grease. This phase, in a similar way to what is described in the coating process, is carried out in closed environments, with aspirators and compressed air, to obtain a result qualitatively compliant with the reference standard and includes controls on the masking made during the previous sandblasting process.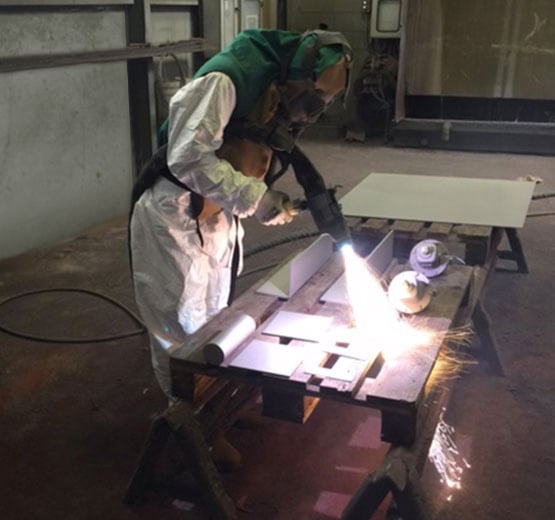 The metallization operations involve the overlay of zinc (mostly used on carbon steel products) or aluminium (used on stainless steel or special alloys), depending on specification/working procedure.
These are always carried out indoors, without any exception, in consideration of the sensitivity to environmental conditions.
If required, it is possible to issue reports relating to the operations carried out according to the reference standards.
Our ECO ARC 350 system consists of:
The application of the metal layer takes place in several passes, checked using thickness gauges at the end of the processing, once the product has cooled down.
Further checks are identical to those described for coating, while the degree of adhesion is measured with appropriate tests on panels supplied by the customer, according to the reference standards ISO 4624, ISO 16276-1 & ASTM D4541.