ABRASIVE BLASTING, PAINTING AND METALLIZATION CABINS
A structure of over 12.000 m2 allows us to satisfy the needs of our customers, operating in full compliance to the procedures, for the product quality certification.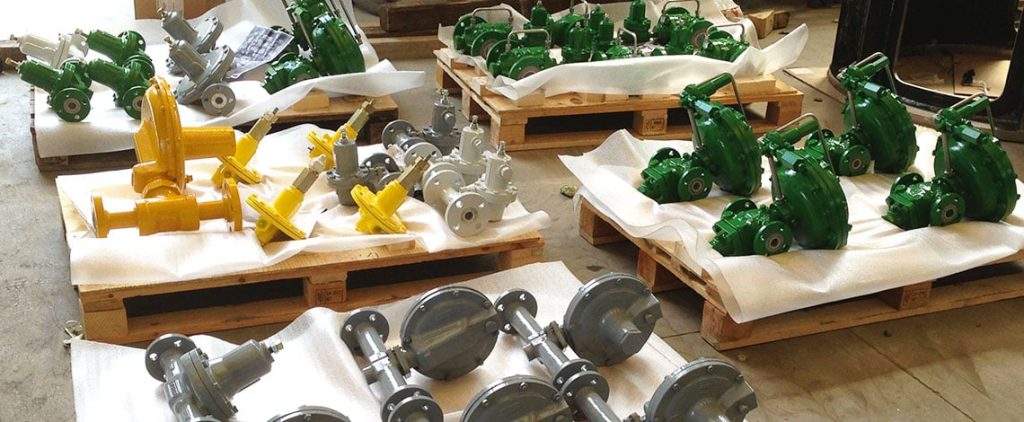 THREE DEDICATED AREAS TO THE ABRASIVE BLASTING AND PAINTING PROCESSES AND RESERVED SPACES FOR STORAGE AND PACKAGING
ABRASIVE BLASTING & PAINTING 56x20m
Heated area equipped with 4.000 kg overhead crane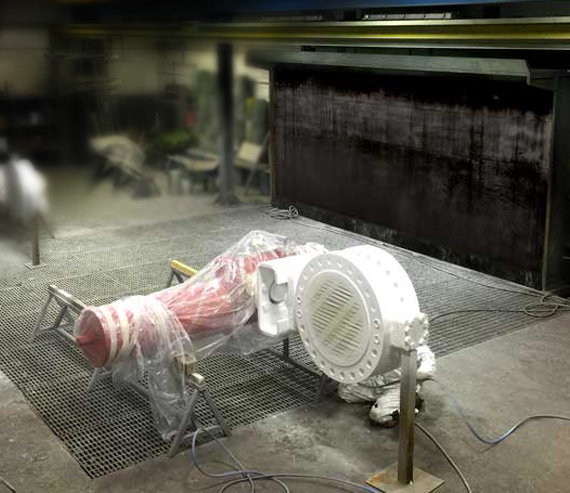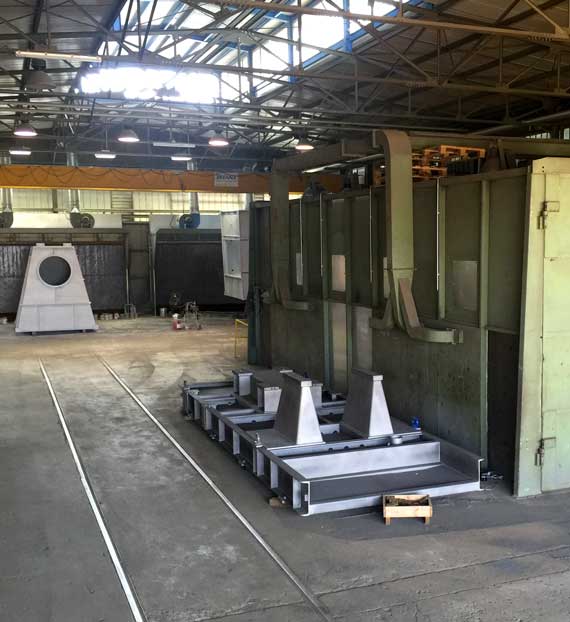 ABRASIVE BLASTING & PAINTING 40x28m
Heated area equipped with n. 2 series of 55 linear meters rails with trolleys
There is also a pressurized room (18×10 m) heated to 20 °C, containing:
Heated area equipped with n. 2 painting cabins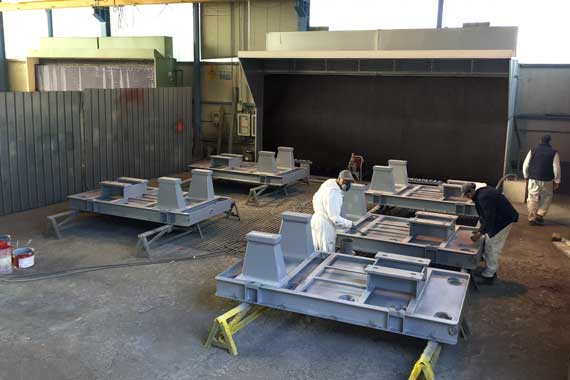 Setted up area for the thermal spray application
STORAGE & ASSEMBLY 56x28m
Area dedicated to the storage and/or assembly of the items
Heated structure for storage and/or assembly and packaging the products not to be exposed to atmospheric agents.
Area that can be used by customers for packaging operations.
External yard available to customers completely paved of about 5.000 m2 plus an unpaved yard of about 2.000 m2, able to offer goods storage, pre-assembly, packing and customs services (pre-assembly and packaging are customer's responsibility).